WE ARE support. Just as our agents support our clients, Keller Williams Dallas City Center supports our agents. Our market center staff is made up of members who bring a collection of backgrounds, skills and experience to our agents. By providing this support behind the scenes it allows our agents to shine as real estate Superstars for their clients.




Mike Miller
Broker and Operating Partner
Mike relishes his leadership role as Broker and Operating Principal of Keller Williams Dallas City Center and Keller Williams Elite in the Park Cities. His responsibilities as Broker make him a sponsor for over 225 Agents in Keller Williams' offices. As the Operating Principal and Chairman of the Board, he also oversees the management of the business. He is a seasoned businessman and a thorough professional.
He has run several successful ventures starting when he was only 14 years old. After many rewarding entrepreneurial ventures, he decided to apply his acumen and skills in Real Estate. Within a short span of time, Mike made an indelible mark. Mike believes in "Making it Happen" and no task is impossible for him in his desire to succeed.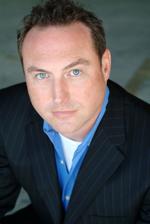 Kevin Caskey
Team Leader
Kevin is currently the Team Leader at Dallas City Center. His real estate career began at Keller Williams in 2001, at DCC... it has been his company and office of choice ever since. Continued in constant success in real estate sales, along with a desire to assist others with their challenges, made him a likely candidate for a Team Leader position. He feels one of the most rewarding parts of his job, is to see someont to move over from another Broker, and then have the pleasure to watch them evolve into a better agent as a result of the amazing business models, training and consulting methods.

When not performing the job of Team Leader, he enjoys spending time with his family. Having two four-year-olds makes life entertaining and can be great preparation for almost any uncomfortable adult situation life throws at you.

If you are looking for an incredible place to practice real estate, then you owe it to yourself to find out why so many people love Dallas City Center.




Misty Anderson
Market Center Administrator
Misty embarked on her career in accounting at the young age of 16 by keeping the books at her father's church. She joined the Market Center in '09 and brings with her over 10 years of experience; several of those years were spent in real estate related industries such as lending, custom home building, and title work. She has an extensive knowledge of and experience in office accounting, administration and operations. She performs her duties in the highest and most professional manner to ensure her areas of responsibility are carried out to the fullest. She supports the Team Leader in managing agents, the Market Center and the KW Culture as it relates to agents, staff, ownership and others.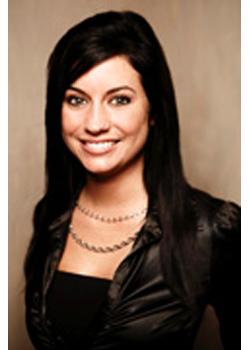 Britney Elizondo
Training/Agent Services Coordinator
Britney began her career in real estate as an Administrative Assistant in 2002 while obtaining her college degree. She progressed through several roles working for a number of high profile agents and teams. Upon graduating from the University of North Texas with a B.S. in Merchandising and a Minor in Business, Britney decided to further her education to advance her career, and proceeded to become a licensed agent in 2007. After working as an independent agent for 2 years, she made the decision to utilize her knowledge, background and creativity, and transitioned into the Training/ Agent Services position. She utilizes her passion for and experience in real estate to provide accurate information, needed encouragement, and willing assistance to her clients – our agents! Britney combines her strong customer service skills and her desire to make a difference, making her a valuable asset to the Market Center.




Rebecca Fletcher
Call Coordinator
Rebecca has a natural tendency to care for people around her and has an abundance of enthusiasm. She has the ability to make everyone that enters the office feel welcome as well as those who call into the Market Center. With a background in real estate administration, Rebecca utilizes her talent in support to manage the many responsibilities that the call coordinator position entails.













Building Careers Worth Having, Businesses Worth Owning, Lives Worth Living.